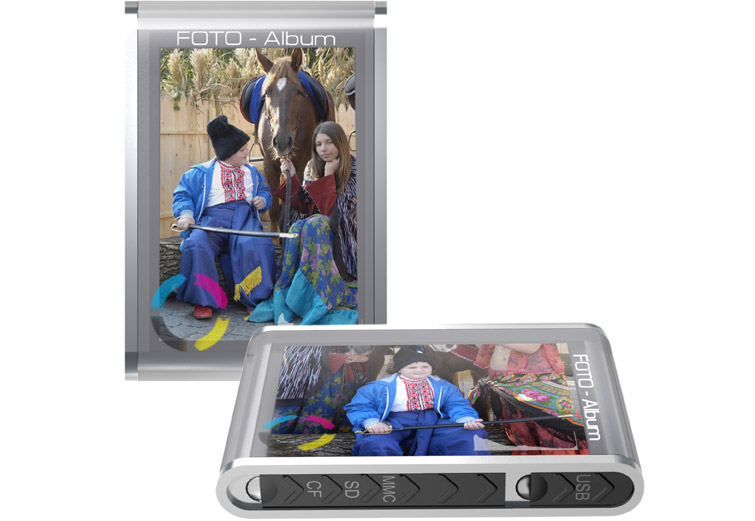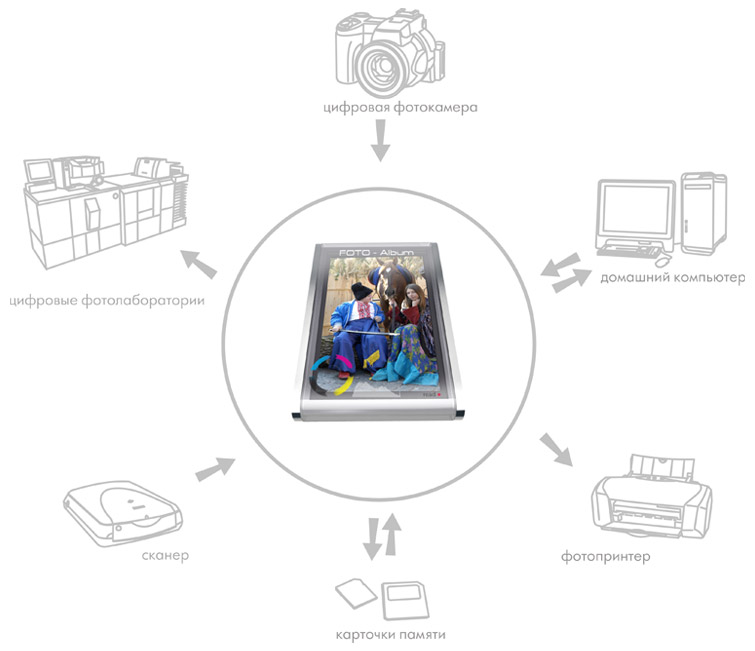 Date:2005
Status:concept
Category:electronics design
Team:
designer: Alexander Suricoma Babich
Goal: to improve the life for amateur photographers-travelers
Concept: A digit photo album is a portable hard disk to store huge amount of photos. You can load photos through an integrated card reader or usb interface (directly connecting a photo or video camera). Besides, the photo album can be used as an external hard disk of any computer. Compact size, light weight, and huge memory capacity will be the perfect fit for long journeys. The photo album can be directly connected to photo printers for printing or to screens for viewing. All functions are controlled through a sensor display. A special film protects the display from scratches.