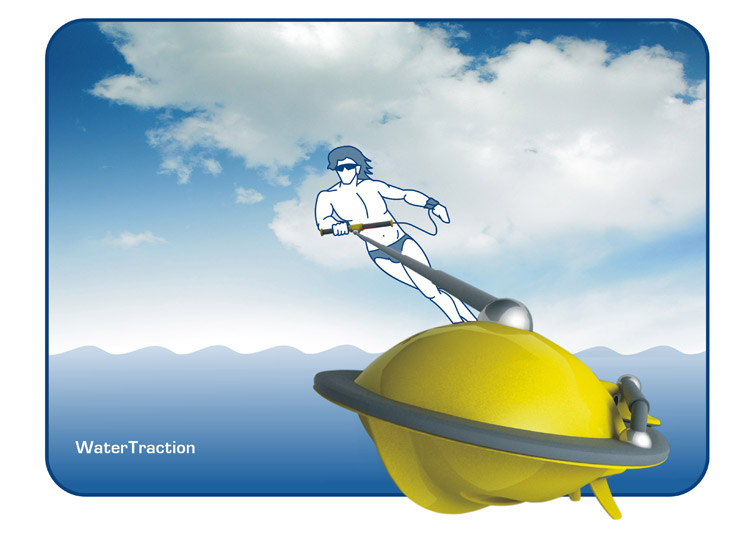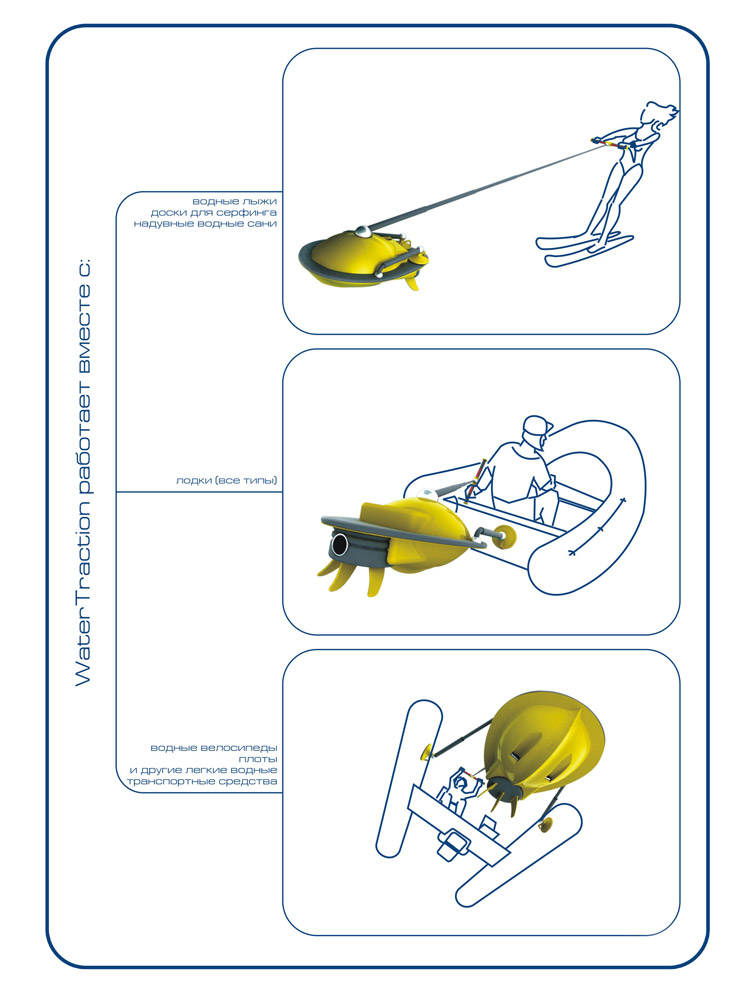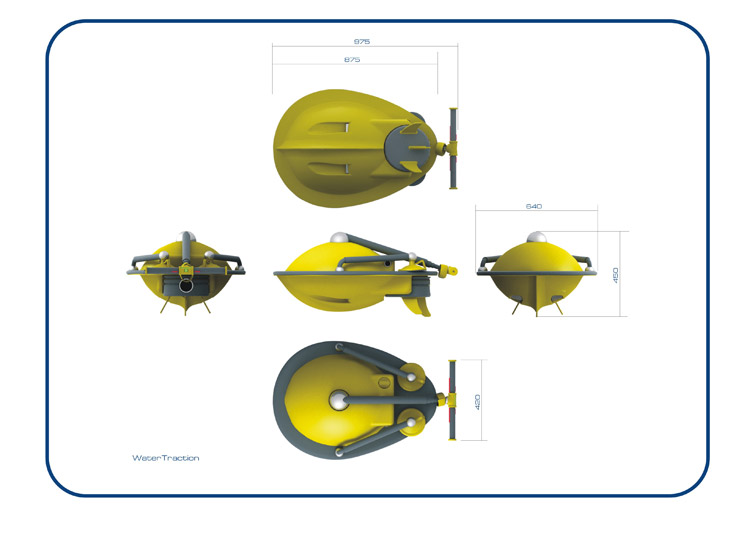 Date: 2006
Status: concept
Category: transport design
Team:
designer: Alexander Suricoma Babich
Goal: To design a new water vehicle.
Conception: WaterTraction is a completely new multifunctional vehicle for fast moving on water and experiencing new feelings and adrenalin. WaterTraction can be used both as a new sport-entertaining vehicle and as a hinged motor for boats and other lightweight vehicles.
WaterTraction is a small-sized streamlined case with the motor inside that serves as a towboat for water skiers. In contrast to using a boat, skiers can steer the towboat themselves. It gives completely new feelings and requires new skills. WaterTraction can be also used with surfing boards. Thus, WaterTraction is a new kind of extreme sport.
WaterTraction has special vacuum suckers to fix to any boat, raft or catamaran. This makes WaterTraction an all year-round solution.