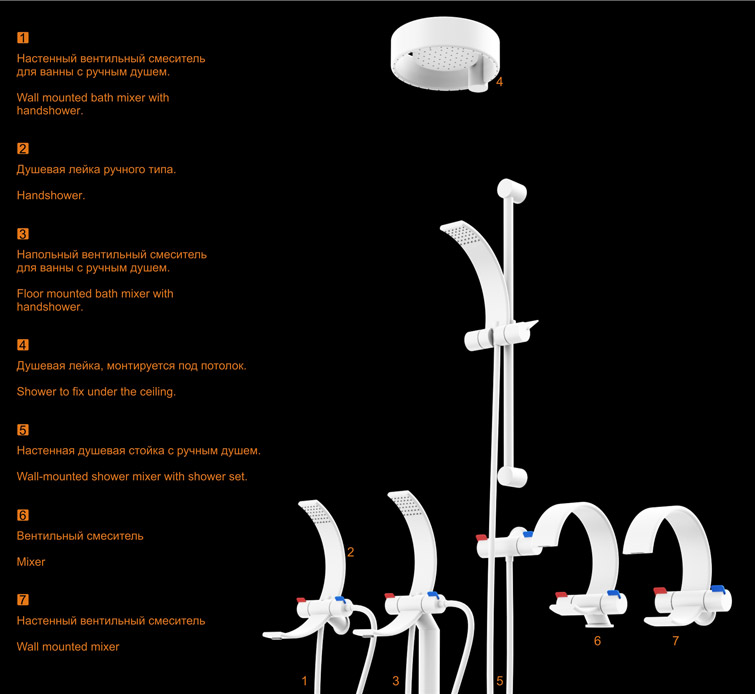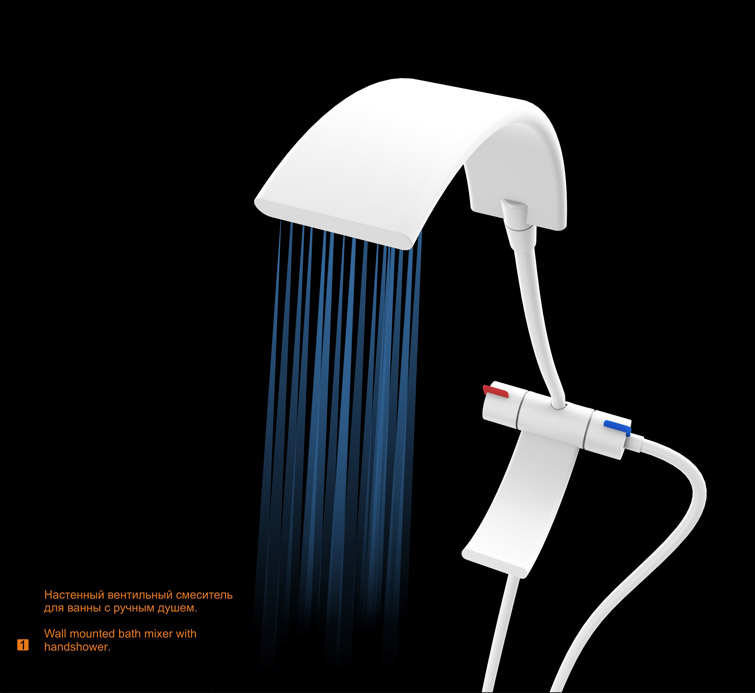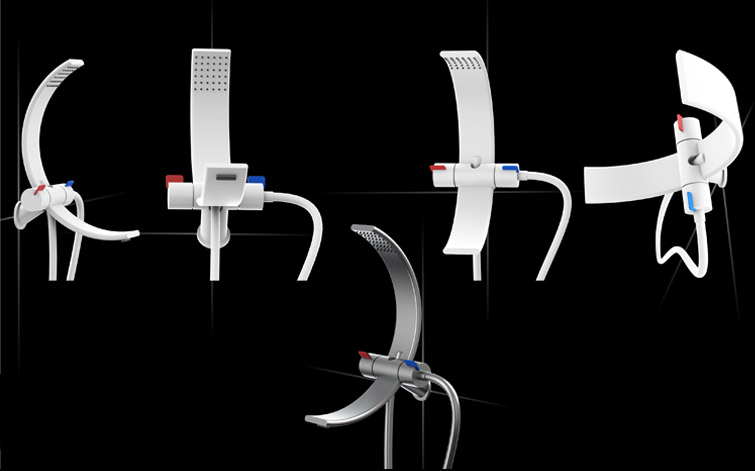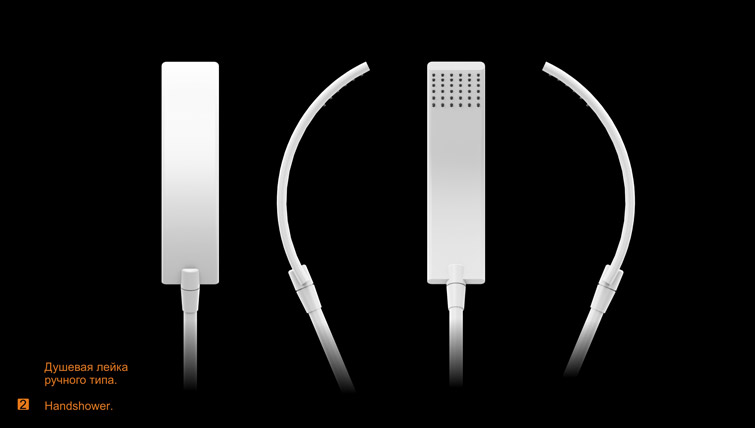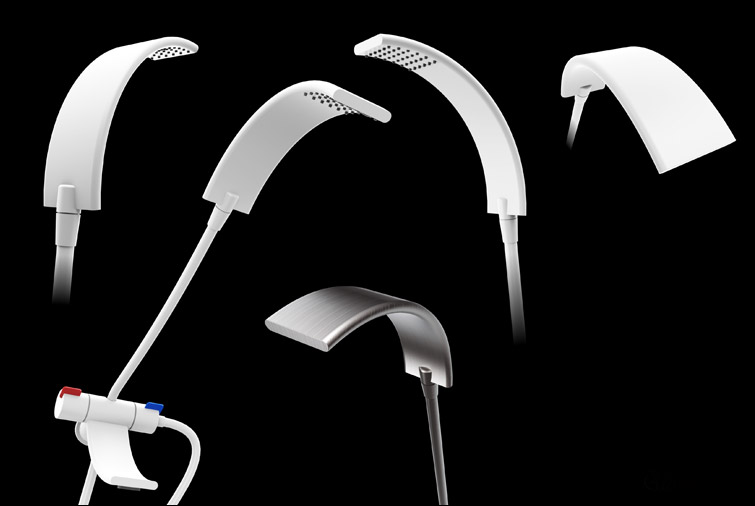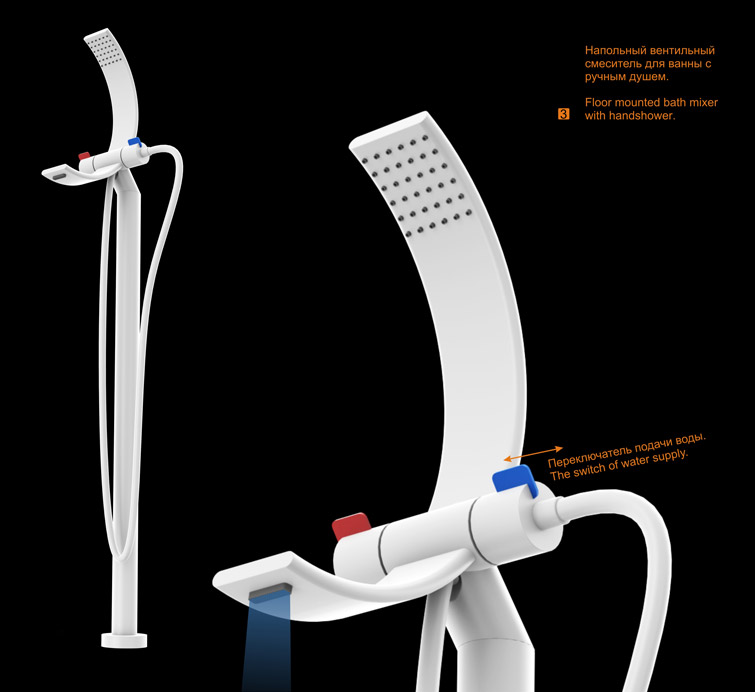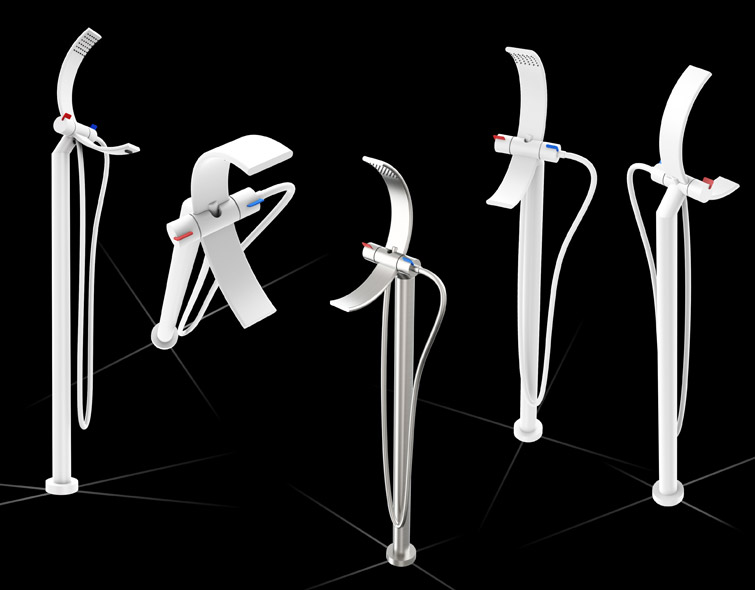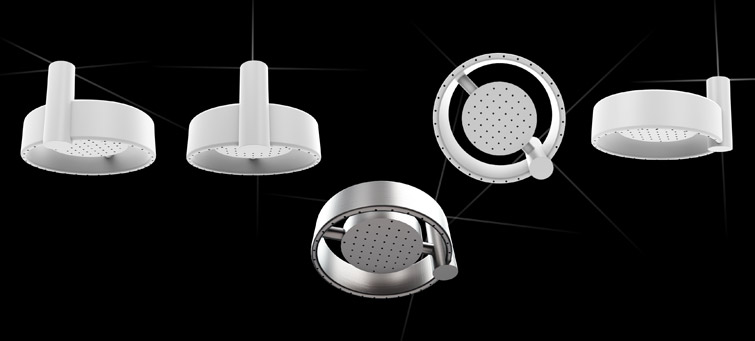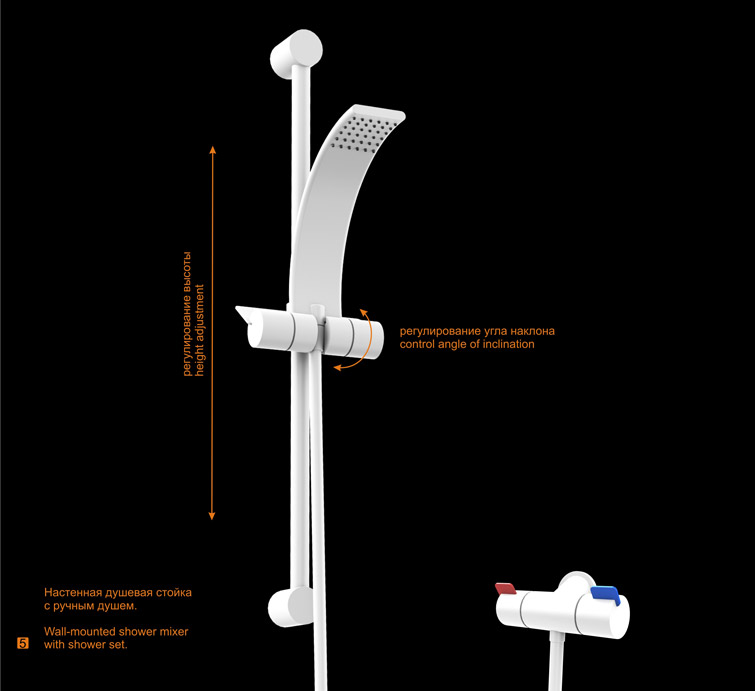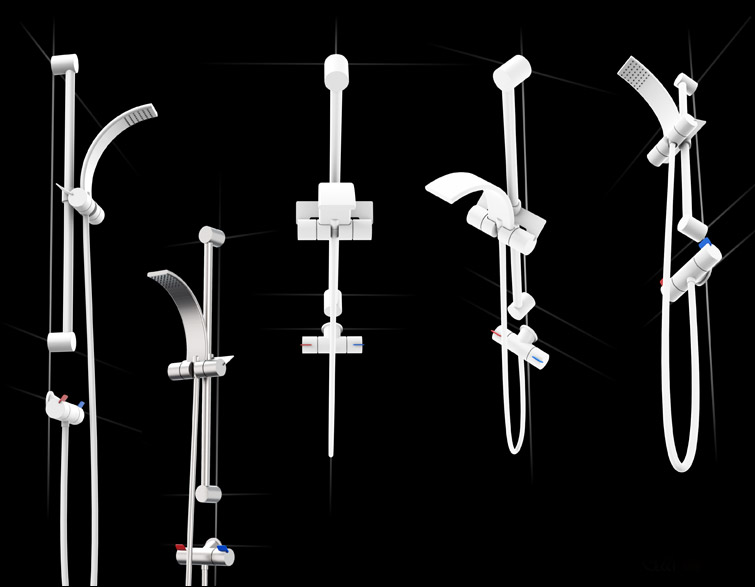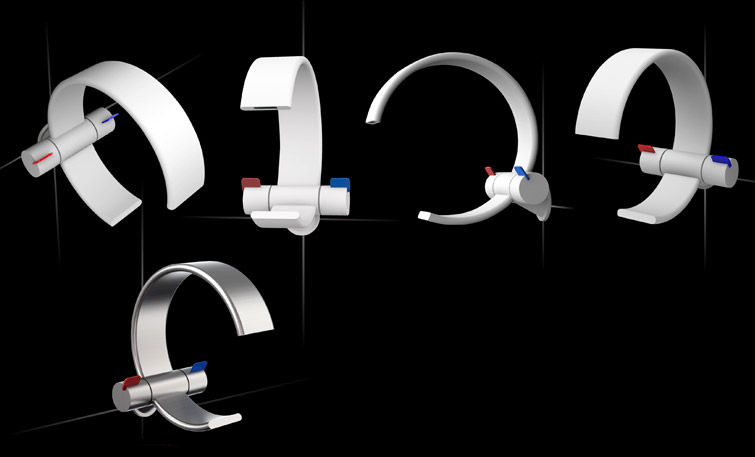 Date: 2012
Status: concept
Category: sanitary-ware
Client: Gessi
Team:
designer:
Goal: Development of a bathroom equipment collection.
Concept: In 2011 we developed the concept and the philosophy as well as the first elements of the C-Series. These were the bathroom mixer tap projects executed in two different variants – single lever and two-faucet models. In 2012 we continued this successful project and the series had been augmented by the following elements:
1 Wall mounted bath mixer with hand shower.
2 Hand shower.
3 Floor mounted bath mixer hand shower.
4 Shower to fix under the ceiling.
5 Wall-mounted shower mixer with shower set.
7 Wall mounted mixer.