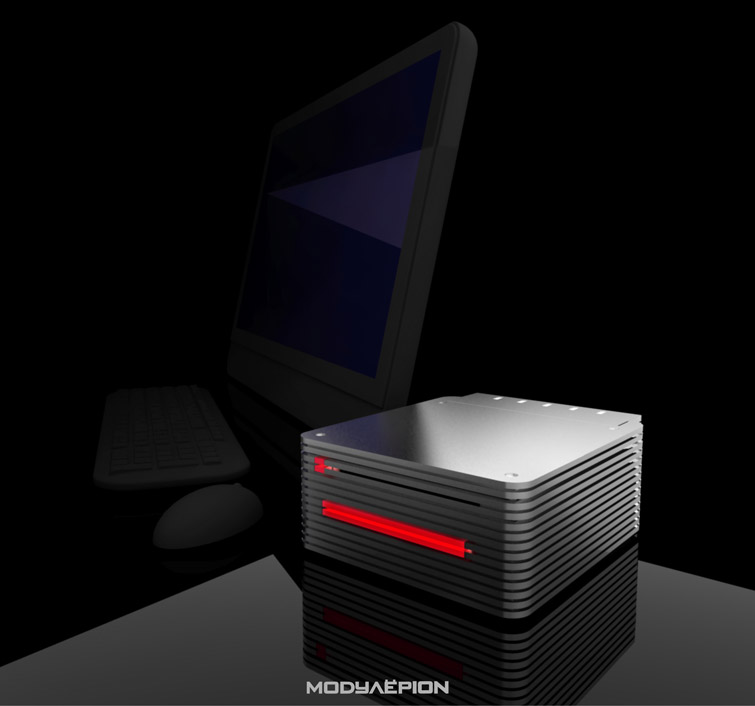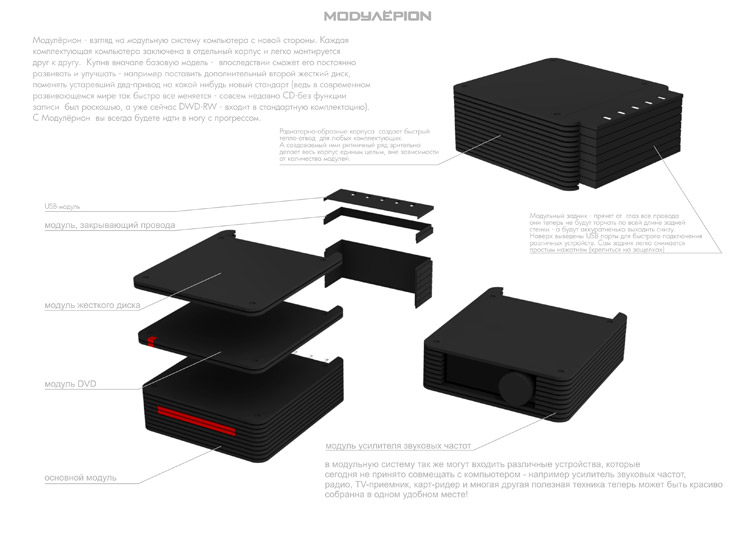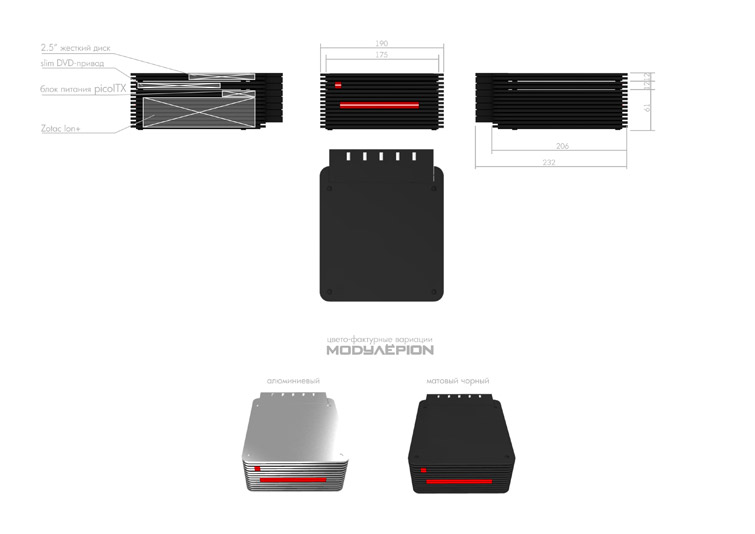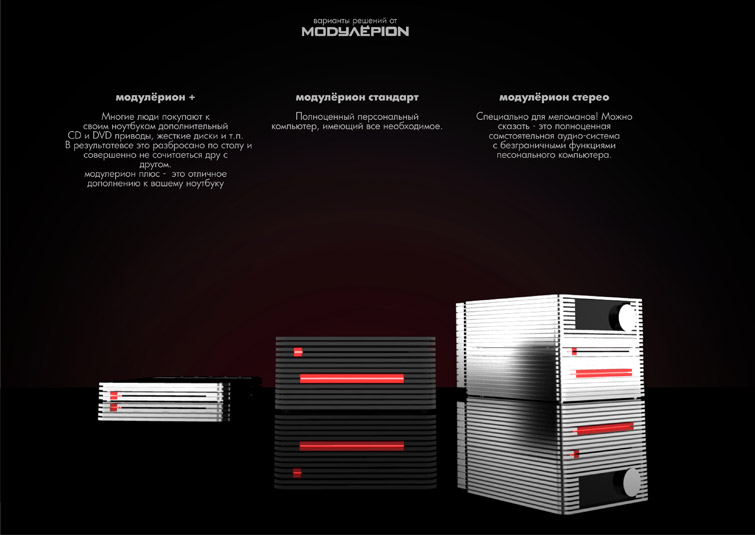 Date: 2009
Status: concept
Category: electronics
Team:
designers: Alexander Suricoma Babich
Goal: to create a new computer
Concept: "Modulerion" is a new view on modular computer system. Each computer element is enclosed in a separate case and can be easily mounted to other elements. You can constantly enhance and upgrade a base model, for example, you can add one more hard disk, replace an outdated DVD-drive with any new standard (as in the modern developing world, everything is fast to change, recently, CD with no writing capability was a luxury, and now DWD-RW is in a basic configuration). With "Modulerion", you will always keep abreast of progress.