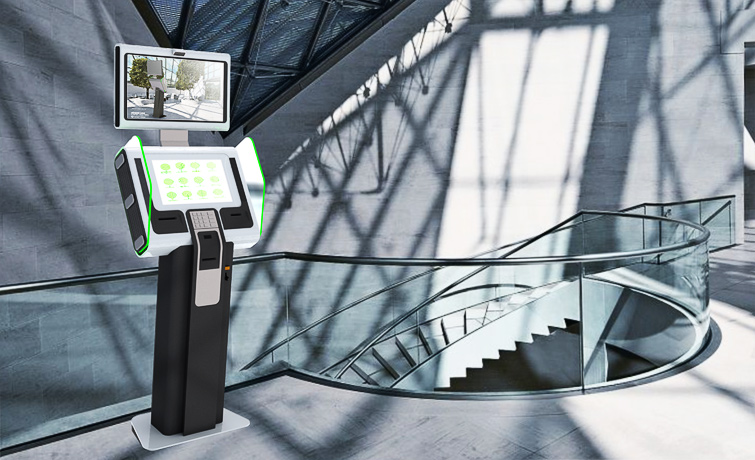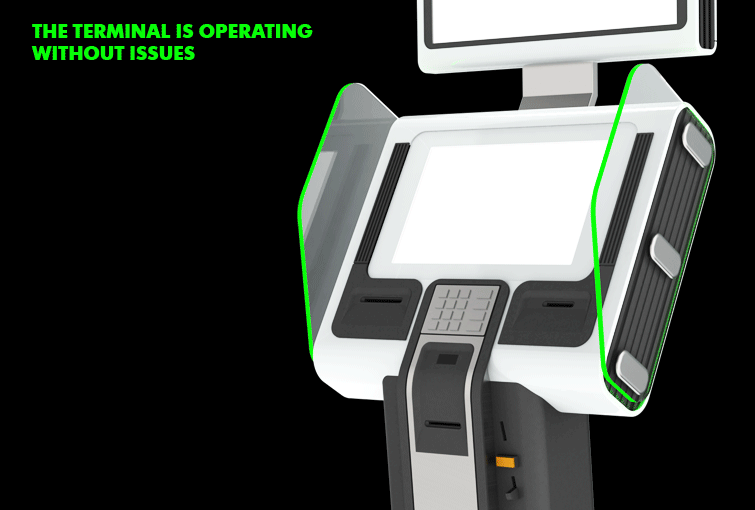 Date: 2011.
Category: electronics design.
Team:
designers:
engineer: Michail Poplavskiy
graphic designer: Eugene Sadko
Goal: creation of a POS terminal specially adapted for installation in office buildings, block of flats' halls of business and elite class, in shopping malls.
Concept:
We developed a business class terminal, which will perfectly fall into its niche of the office interior designs.
- strict and sophisticated shape combinations
- discreet colors usage
- noble materials such has polished metal and glass are used in the body decoration.
- large 19" touch-sensitive navigation display
- 32" screen for advertisements and entertainment-oriented video information. Supposed to be used for broadcasting of video films and various useful information about the surroundings.
- the terminal accepts any kind of payments ranging from money bills, coins and plastic cards.
- has built-in side panel covers.
- the panel covers show the current state of the terminal. If the contours of the covers are glowing in green light it means that the terminal is fully enabled. The orange light indicates that there is a technical support person running diagnostics near the terminal now (so that you don't confuse the person currently operating the terminal with a regular customer and won't be wasting your time waiting in line because the technical procedures may take a considerable amount of time). The red light indicates that the terminal is temporary non-functioning (i.e. because the Internet connection is lost). You can see this from a long distance so there is no need to come up to the terminal to make sure.