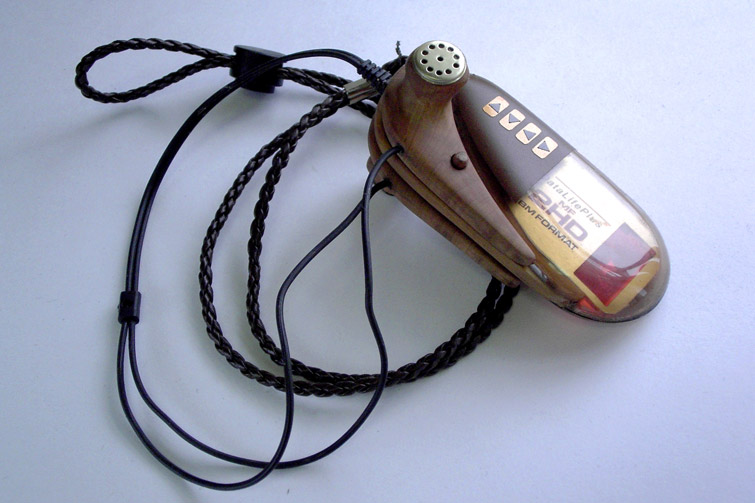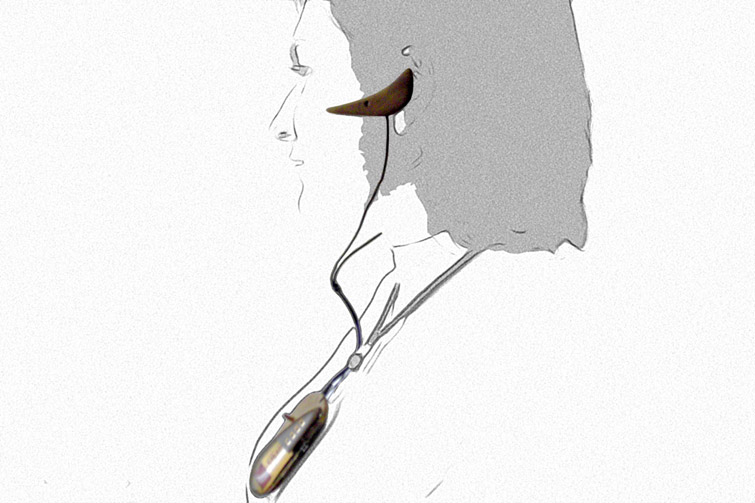 Date: 2003
Status: concept
Category: electronics design
Team:
designer: Viktoria Bovtenko
Goal: to create an Mp3 player.
Conception: Mp3 player "Amber" is created for women (the player is worn around a neck, ear-phones remind a female decoration– clips). The player's case consists of two parts: a translucent (technical equipment) element and a flat wooden one where earphones are fastened – such a construction prevents jumble of wires. This project embodies harmony of opposite conceptions: genius of nature and technical progress. Thanks to semi-transparency of the case, the inner hardware (a flash card, an accumulator, a display), becomes an integral part of the design.