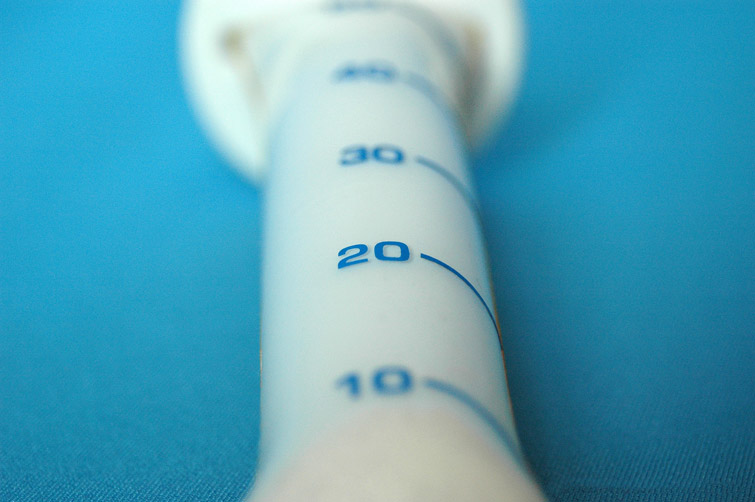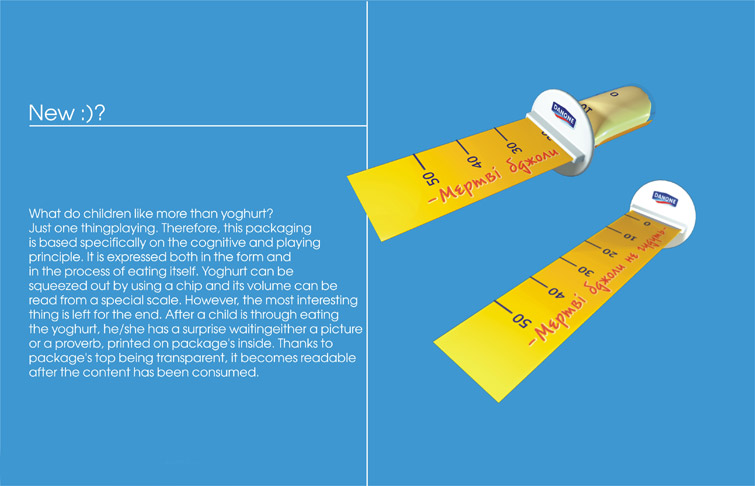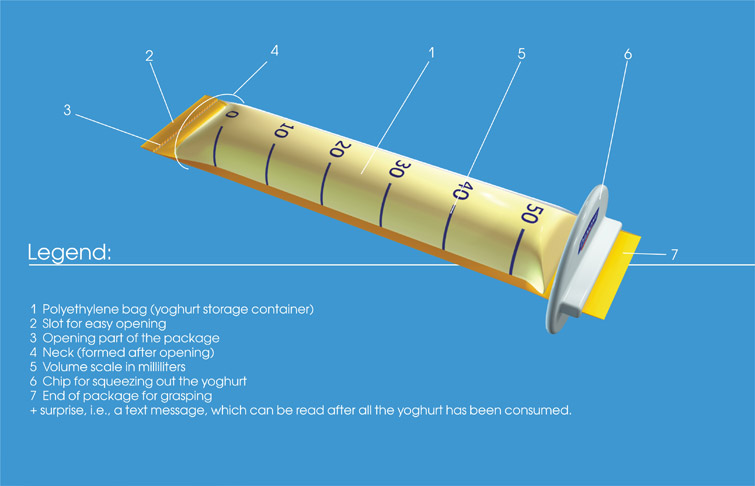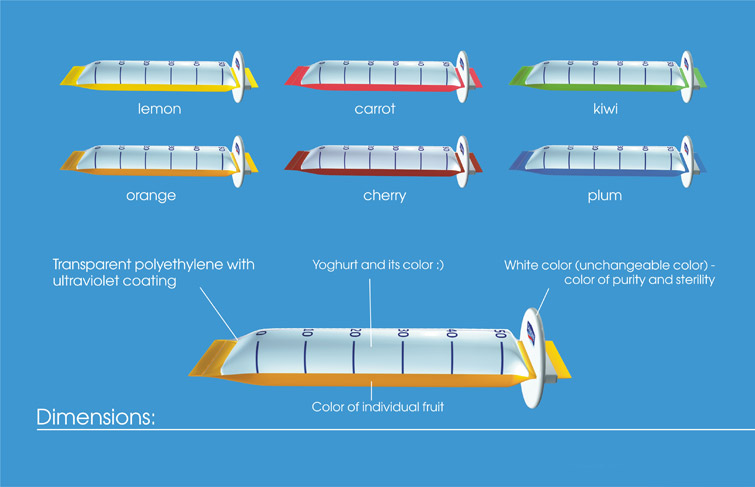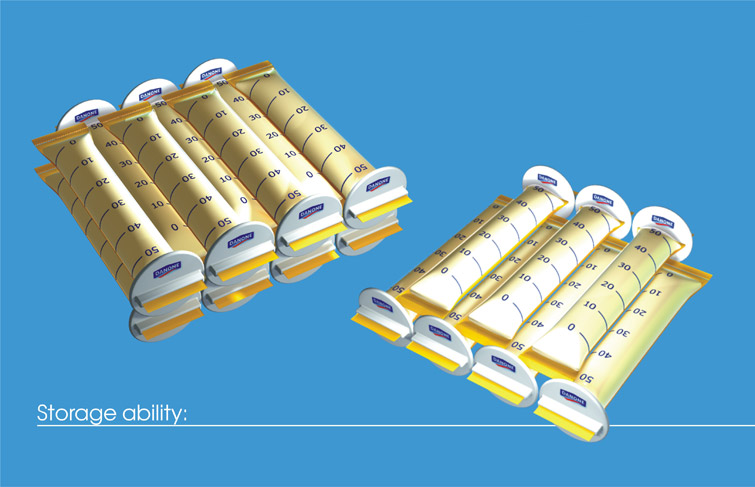 Date: 2005
Status:concept
Category: packaging design
Client: Danone, dr. Peter Luckner.
Team:
designers: Alexander Suricoma Babich
Goal: Packing for Yogurt.
Conception: What do children like more than yoghurt? Just one thing—playing. Therefore, the cognitive and playing principle has become the basis of this packaging. It is expressed in both the form and process of eating. Yoghurt can be squeezed out by using a chip and its volume can be read from a special scale. However, the most interesting thing happens at the end. When a child is eating the yoghurt, there is a surprise, either a picture or a proverb printed inside the package, waiting to appear. Thanks to the transparent top of the package, it becomes readable after the content has been consumed.