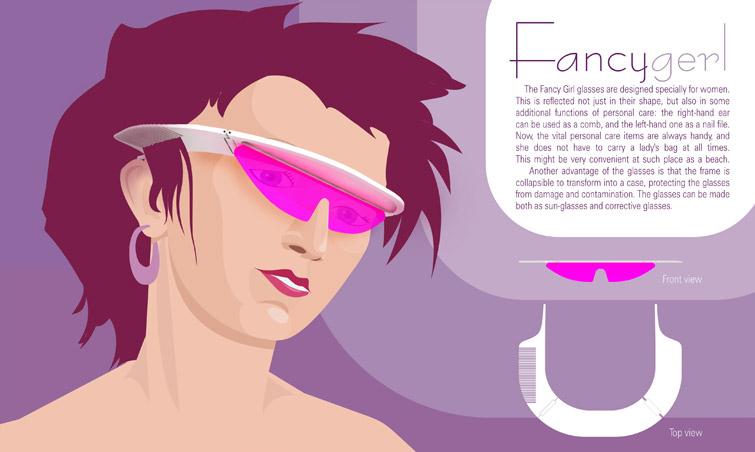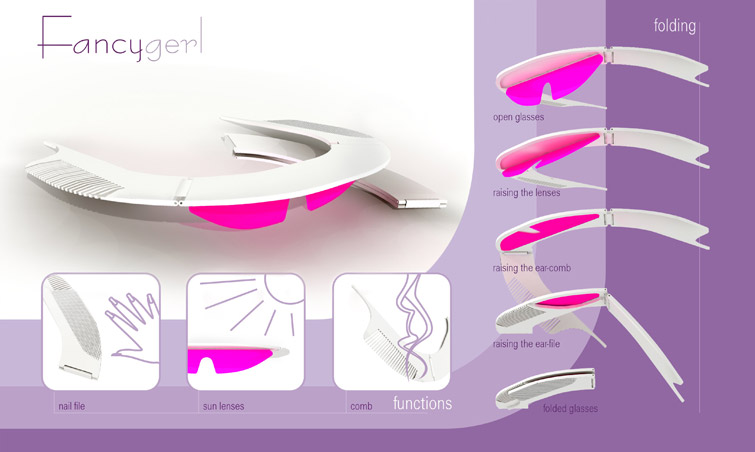 Date: 2007
Status: 2007
Category: accessories вdesign
Team:
designer: Alexander Suricoma Babich
Goal: to create women's sunglasses.
Concept: «FancyGerl» is sunglasses designed specially for women. This is expressed not only in their form, but in additional functions - appearance care functions. For example, their right side can serve as a comb, and the left one, as an emery board. Now all necessary things for appearance care are always at hand. It is not necessary to wear a vanity bag. This may be very helpful in such places as beaches.
One more advantage of these sunglasses is that, when being folded, the frame transforms into a case protecting the lens from damage and pollution.