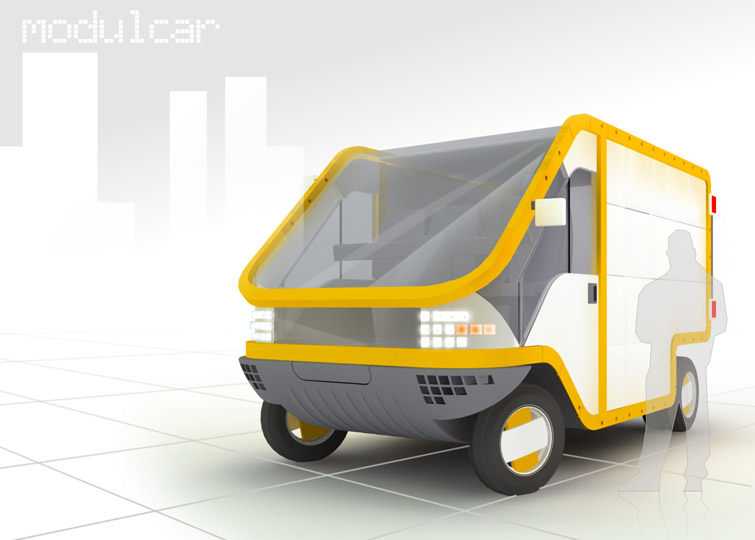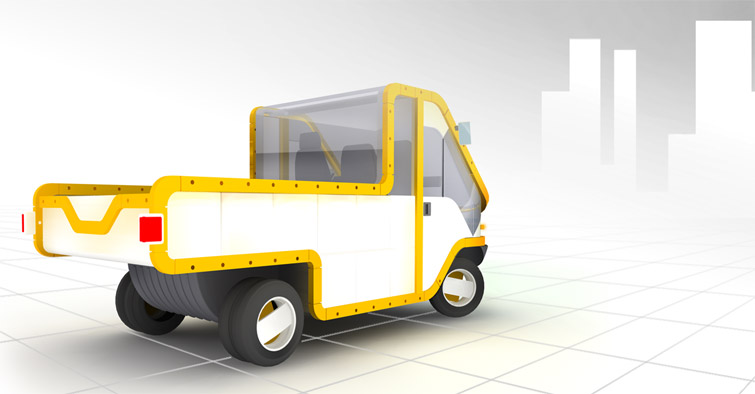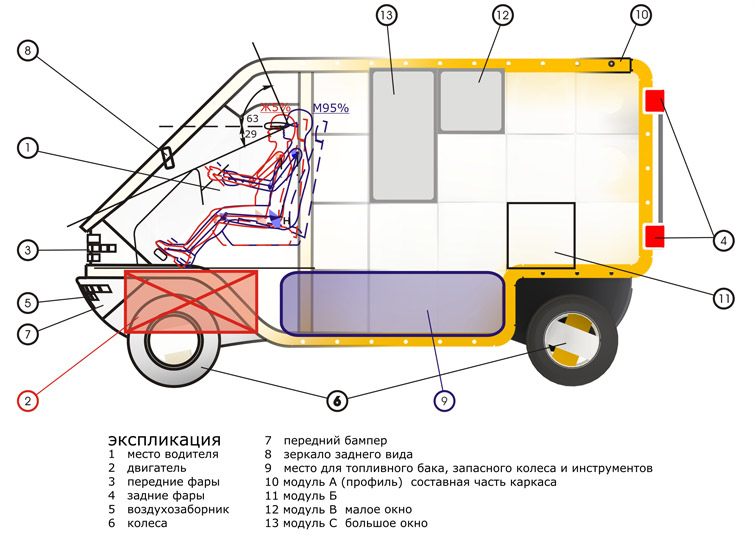 Date:2005
Status: concept
Category: transport design
Team:
designer: Alexander Suricoma Babich
Goal: to create a vehicle based on "GAZ"(a microbus, popular at Ukrainian and Russian market)
Conception: ModulCar is a modular car, designed to be a versatile vehicle for farmers and small business.
Each person in unique, everyone has own tastes and necessities. Each person needs a personal special car. It is indispensaible for countrymen. Main qualities of the car are the same, but there are many individual qualities.
One of the necessary features of countryside cars is high cross-country ability. Individual features are car size, capacity, load capacity,seating capacity, safety, body space, etc.
ModulCar has a modular system that satisfies all customer demands. The frame is installed to the basic modification of the car. The frame is mounted from the module A. The hinged panels are mounted to the frame (there are at list 3 panels). The final assembling is quite easy and can be made in regional centers (after an individual request of an owner).
The design of ModulCar does not finish at a design studio, it continues in the hands of customers. This project is just a basic direction.
Publications: Design profile 2005. The best in the Kharkov design.