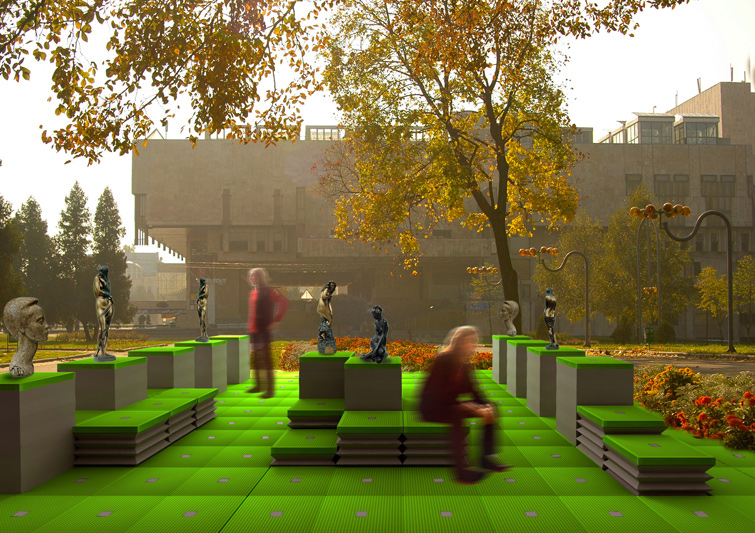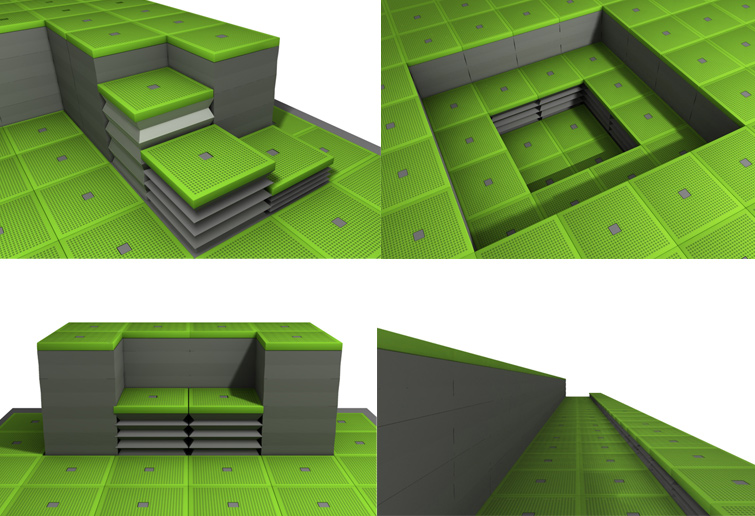 Date:2006
Status: concept
Category: landscape furniture design
Client: Kharkov state Academy of Design and Arts
Team:
desugner: Alexander Suricoma Babich
Goal: to develop the courtyard of Kharkov academy of design and arts.
Conception: We decided to make a multipurpose environment, which could be transformed for different aims. Floor tiles can be risen up and fixed at a different height. In such a way, the landscape of a surface changes. Thus, the courtyard can be quickly transformed into an exhibition centre, a fashion podium, a concert stage, a promenade park, and many other things.