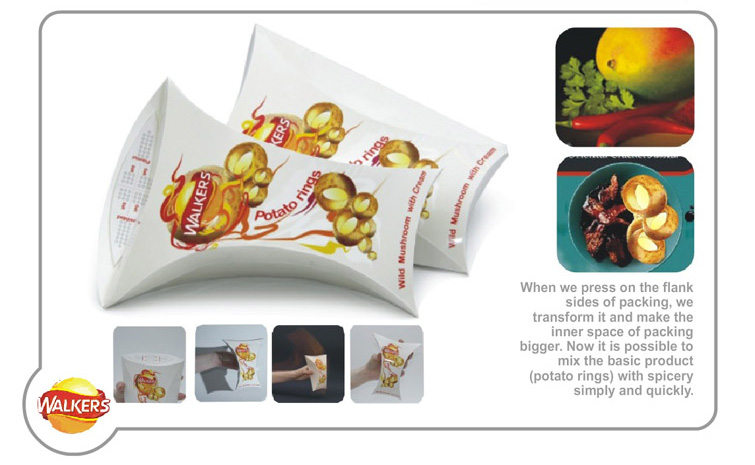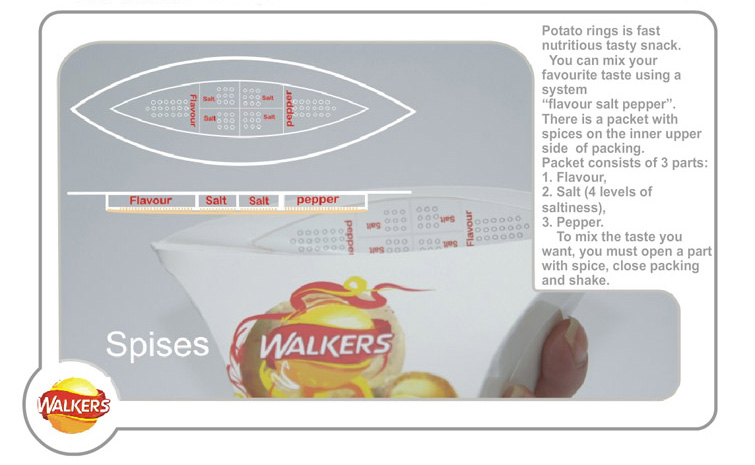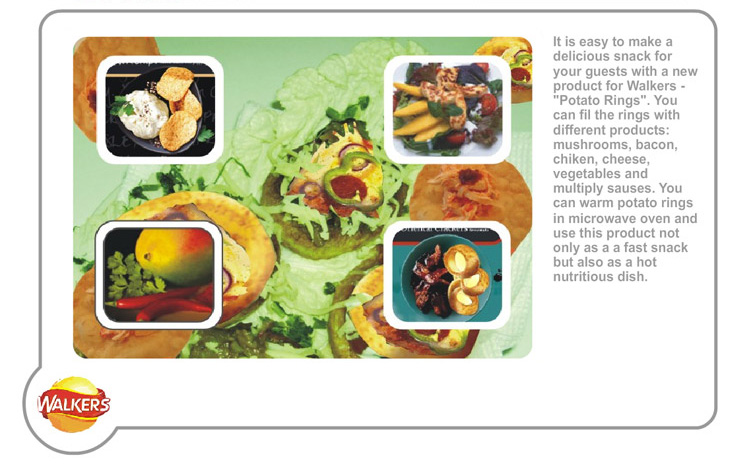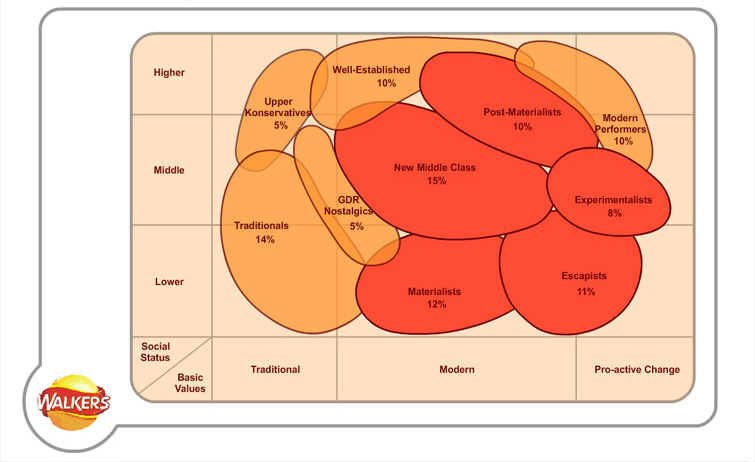 Date: 2007
Status: concept
Category: packaging design
Client: Walkers, Great Britain
Team:
designer: Maria Chaitskaya
Goal: to create a new packaging and to suggest a new taste for the chips.
Conception: You choose your favourite flavour when you buy "Potato Rings". You can control the level of salt and pepper (there are 4 independent packets with salt and 1 with pepper). After adding spices, you close the packing and shake it.