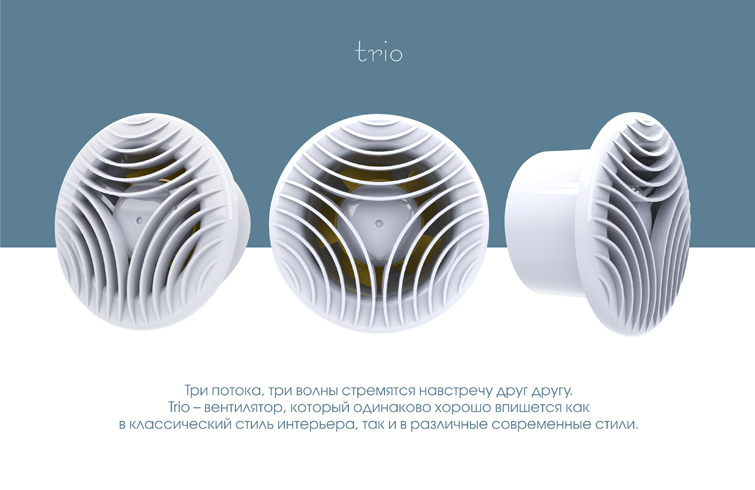 Date: 2011.
Status: concept.
Category: home appliances.
Client: Vents, Ukraine.
Designer:
Goal: Development of a new and competitive design of a household fan.
Concept: Three tides, three waves are rushing towards each other.
Trio is a fan which will perfectly both in the classic interior style and into various modern interiors.