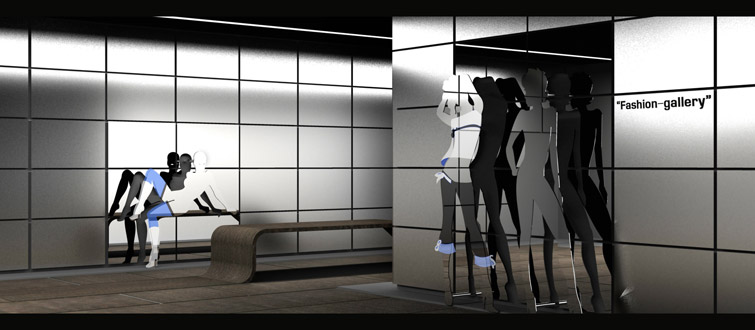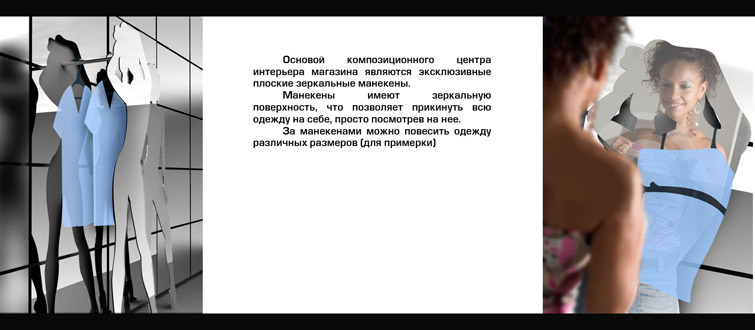 Date: 2008
Status: concept
Category: interior
Team:
designer: Alexander Suricoma Babich
Goal: to create an interior design for a future shop of clothes and accessories
Conception: In this project, creating the most comfortable store, examining the navigation and comfortable methods of purchase were not the aims. Our opinion is that the shop of the future will not need all of these things so much. Huge supermarkets with a wide variety of goods will be outdated – internet stores with newest technologies will be able to completely provide the clients. But the fashion stores of clothes and accessories with brand things will remain interesting for people. Only these stores will look like galleries-exhibitions, where instead of pictures the last couture collections will be exposed.
In Fashion Gallery interior design, we tried to embody the idea of a new fashion clothes gallery. The accents of the store composition centre are exclusive flat mannequins. They have mirror surface, which allows trying new clothes just looking at a mannequin.
Behind the mannequin, it is possible to put the clothes of different sizes for trying.