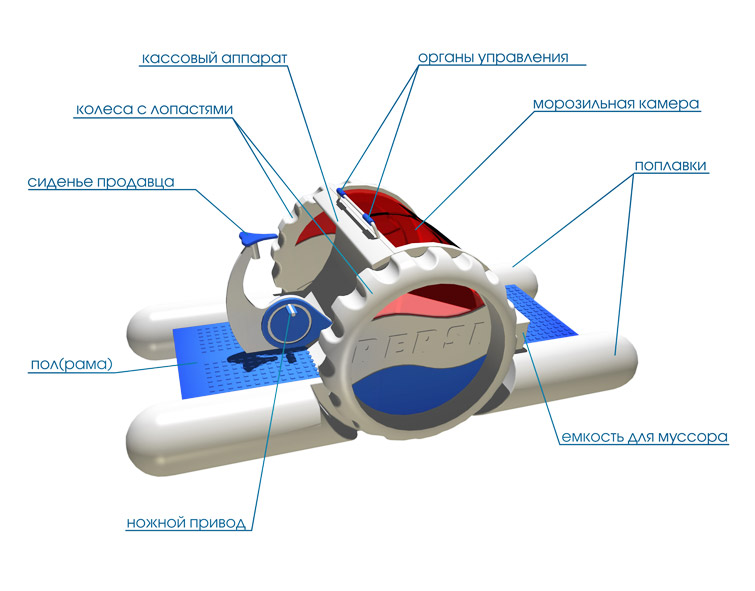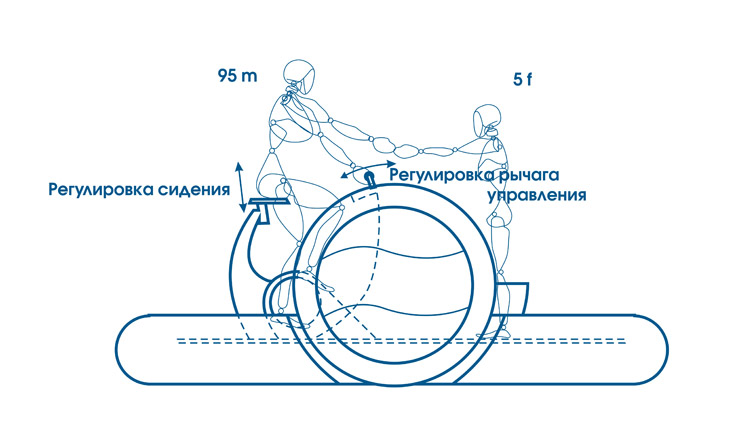 Date: 2004
Status: concept
Category: Transport Design
Team:
designers: Alexander Suricoma Babich
Goal: to create a mobile retail equipment
Conception:
Problem: there are so much holiday-makers languid with the heat on sunny beaches. And all the drinks are warm, but the heat doesn't pass. Where is a source to slake the thirst? After all there is no desire to go to a café, and the drinks from peddlers become warm very fast.
Solution: Mobile (floating) retail equipment – a catamaran for sailing refrigerated drinks of PEPSI.
Advantages
1. A lot of cold water for everybody! The catamaran has a big refrigerator, equal in size to those used in stores. At the same time, amobile construction can supply a lot of people.
2. Ecology. PepsiCar doesn't use a combustion engine, hence it doesn't pollute the environment.
3. Motion. PepsiCar moves on water thanks to two big wheels with vanes, which are moved with muscular power of legs (the bicycle as analogue).
4. Clean beaches! PepsiCar has waste beans and the module for proprietary glass and plastic packing.
5. Advertising!!! Expressive company design PEPSI in a new catchy image.