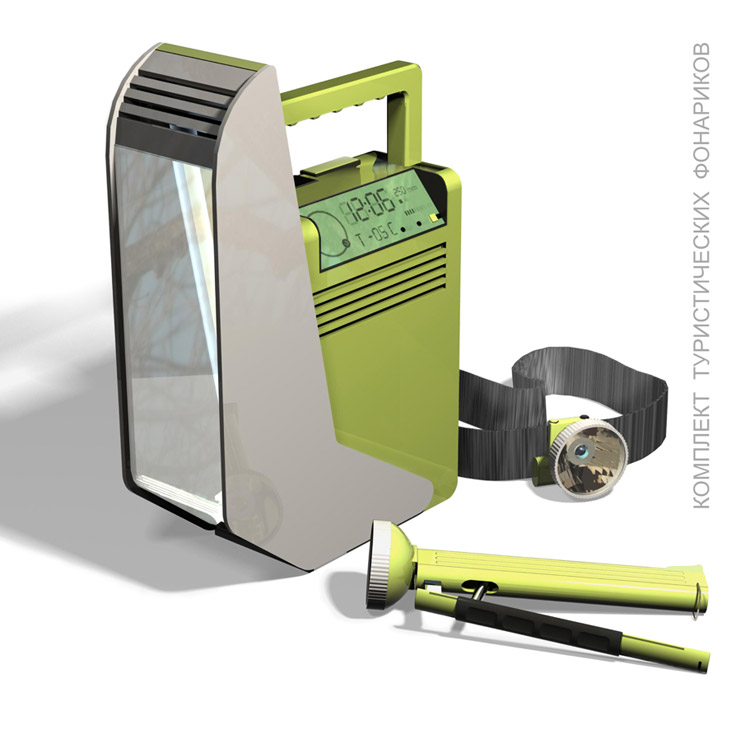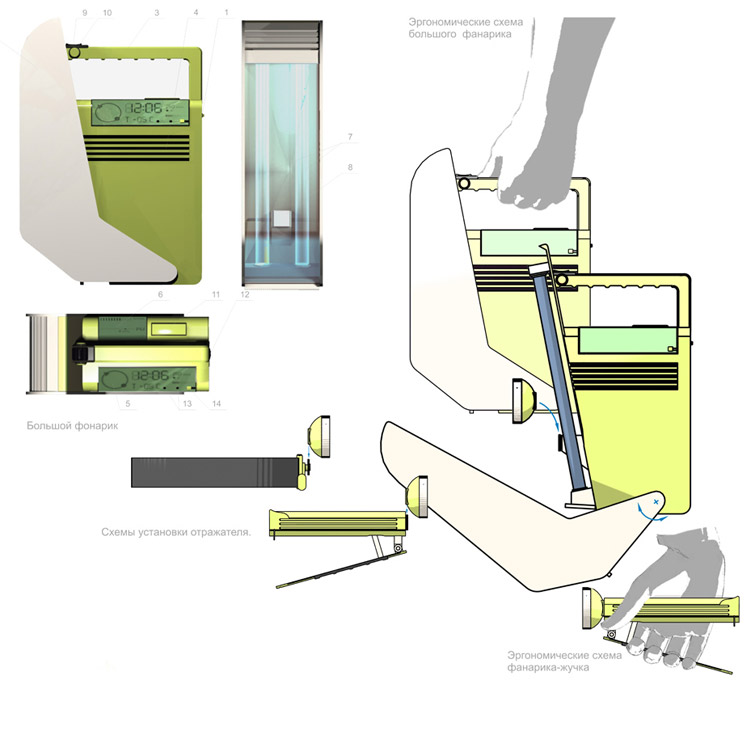 Date: 2003
Status: concept
Category: light design
Team:
designer: Alexander Suricoma Babich
Goal: designing a set of lamps with additional entertaining functions.
Conception: A big lamp with a fitted accumulator is supplied with additional devices: a clock, a thermometer, a barometer, a radio, and a compass. The information is shown on two displays. However, the main function is lighting. The plafond separates lightning on 3 levels of brightness: straight – due the direction of lamp, oblique – the light comes underfoot, and diffused – softly lighting the space around the lamp.
The set includes a dynamo-lamp and a miner's lamp.